C'era una volta il Polo Nord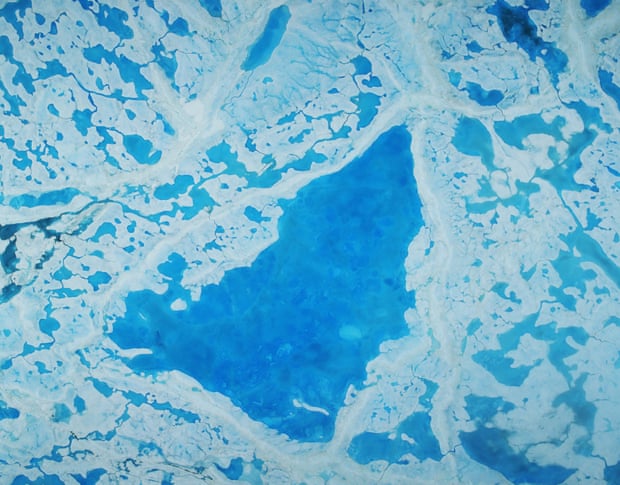 Mi vien da dire: C'era una volta il Polo Nord
Secondo gli scienziati
le temperature artiche della superficie del mare e dell'aria sono straordinariamente caldi, impedendo la formazione di ghiaccio marino al Polo Nord già dal prossimo anno.
Ricercatori danesi e statunitensi stanno monitorando l'Artico con satelliti e stazioni meteorologiche e sono sorpresi e allarmati per la temperatura dell'aria con picco che reputano inaudito di 20C superiore al normale per il periodo dell'anno. In aggiunta, la media delle temperature del mare sono di quasi 4C più elevate rispetto a quelle usuali in ottobre e novembre.
Il mare di ghiaccio, che si forma e si scioglie ogni anno
" ha detto il professor
Jennifer Francis
of Rutgers university,
è diminuito di oltre il 30% negli ultimi 25 anni. Questa settimana ha raggiunto la misura più bassa mai registrata per la fine di novembre
.
Secondo lo statunitense
National Snow and Ice Data Centre
(NSIDC),
sono
circa 2m chilometri quadrati di ghiaccio in meno formatosi da settembre rispetto alla media. Il livello è molto al di sotto dello stesso periodo del 2012, quando il ghiaccio marino ha continuato a registrare un livello record annuo sempre più basso.
Francis ha affermato di essere convinto che la causa delle temperature elevate e la perdita di ghiaccio dipende dal cambiamento climatico.
È tutto previsto. Non c'è niente ma il cambiamento climatico può essere la causa di queste tendenze. Tutto questo sta andando nella stessa direzione e sta prendendo velocità.
Rasmus Tonboe
, un esperto di ghiaccio marino del
Danish Meteorological Institute in Copenhagen
, ha detto: "
Le temperature della superficie del mare nei Mari di Kara e Barents, sono molto più calde del solito. Questo rende estremamente difficile per il ghiaccio marino di congelare.
Julienne Stroeve
, professore presso la postazione polare dello University College London, ha detto che il ghiaccio che doveva aumentare in questo periodo dell anno si sta ritirando. "
È stato un anno pazzesco. Ancora non vi è nessun ghiaccio alle Svalbard. Negli ultimi giorni si è registrato un calo del ghiaccio marino nel mare di Bering. Aria molto calda ha inondato l'Artico da sud, premendo il ghiaccio verso nord
.
"
La temperatura dell'aria aziona la formazione di ghiaccio. E 'stato davvero in gran ritardo quest'anno. quindi il ghiaccio è anche molto più sottile di quello che è di solito. La velocità con cui questo sta accadendo mi sorprende. Nell'Artico la tendenza è stata chiara per anni, ma la velocità con cui sta accadendo è più veloce di qualsiasi altro pensiero
", ha detto
Strove
.
"
Il ghiaccio è molto sensibile alle condizioni atmosferiche. Vi è un enorme alta pressione sopra il Kara sea, e Eurasia e Canada. Stiamo assistendo a venti molto forti che portano aria calda dal nord.
"
Il significato della formazione del ghiaccio in ritardo riguarda la sua crescita per l'anno successivo, con conseguenze per il clima. Vento estremo e temperature dell'aria elevate [oggi],"
ha detto il professore
Stroeve
, "
potrebbe riguardare un ghiaccio più sottile per il prossimo anno al di sotto del record del 2012"
.
Ed Blockley
, scienziato di punta del
UK Met Office's polar climate group
, ha detto:
"Il mare di ghiaccio è estremamente basso. Si tratta di un congelamento assai lento. La scorsa settimana il mare di Barents ha ridotto la sua copertura di ghiaccio. C'era meno ghiaccio alla fine che all' inizio. "Queste anomalie di temperatura non sono senza precedenti, ma questo è certamente straordinario. Stiamo assistendo ad un continuo declino nel ghiaccio. E 'probabile che sia un incidente di percorso, ma ci mette in una non buona posizione di partenza per il prossimo anno
".
Fonte ed immagine by
www.theguardian.com